Building Geodatabases
Building Geodatabases
Building Geodatabases
Product: ArcGIS
ArcGIS 10.3
ArcGIS for Desktop
Training type: Scheduled training
Software version:
V10, V10.1 & V10.2,V10.3
Duration: 2 Days
Price range: $ 1050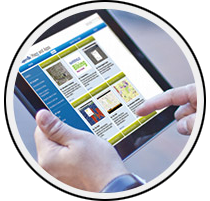 This course teaches the essential concepts and skills you need to centrally store, manage, and maintain the quality of your GIS data. You will learn how to create a geodatabase, migrate existing data to a geodatabase, and edit data stored in a geodatabase. In course exercises, you will create advanced geodatabase elements that maintain spatial relationships between features and automatically locate and fix errors according to rules and behaviors you set. This course is taught using an ArcInfo license of ArcGIS Desktop 10.0.
Audience
GIS data managers, analysts, specialists, data technicians, database administrators, and other experienced ArcGIS Desktop users.
Note: Those who will be working with a multiuser ArcSDE geodatabase should also enroll in Configuring and Managing the Multiuser Geodatabase, which pairs well with this course.
Pre-requisites
Completion of
ArcGIS 2: Essential Workflows
or
ArcGIS 1:Introduction to GIS
or equivalent knowledge is required.